| | | | |
| --- | --- | --- | --- |
| | Practical Steps To Greater Peace, Hope, Love And Joy | | |
| | | | |
Quotations
If you enjoy reading these quotations, consider putting these positive and life changing thoughts into your mind during periods of the day when you can't read, such as when driving or walking, by purchasing and using our new audio CD, "Quotations and Affirmations That Sustain, Inspire and Empower" - value priced at $14.95.
Click Here for Free downloadable audio selections and more information.
For practical information on how to effectively practice using quotations and affirmations, click Here.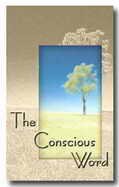 The Conscious Word - Daily Affirmations Emailed Directly To You -
You already know that practicing affirmations is a great way of improving your health, increasing your happiness and awakening your receptivity to prosperity and all the good you desire in your life. Now The Conscious Living Foundation has created a new method of supporting you in your efforts.
The Conscious Word contains an inspiring affirmation, with instructions on how to practice it, emailed directly to you each day of the year. By practicing the affirmation which we email to you for 3 to 4 minutes a day, you create an effective tool that will help you experience an ongoing positive change in your life.
Now is the time to make a new effort to take control of your life with just one small step toward the positive changes you've been seeking. For more information and an example issue, just click Here.
Affirmations, Prayers and Quotations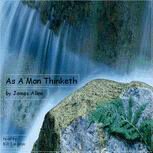 If you don't have time to read "As A Man Thinketh" by James Allen, try listening to it while you drive or go out for a walk. Make use of your time to improve your life.
"He who has conquered doubt and fear has conquered failure. His every thought is allied with power and all difficulties are bravely met and wisely overcome. Thought allied fearlessly to purpose becomes creative force."
This book has inspired millions to begin again, to realize their power to transform their own lives. Now is the time for you to renew your promise to yourself. Listen to the CD every day and feel the difference. As A Man Thinketh $14.95
Suffering, Compassion and the Heart Centered Approach

The Game of Life by Florence Scovel Shin - An Audio Book
Florence Scovel-Shin remains an outstanding proponent of the power of thought. Throughout this recording, examples of positive thoughts and the influence they have on our life's experiences, are laid out in entertaining, inspiring detail.
As Dr. Norman Vincent Peale said "The Game of Life is filled with wisdom and creative insights. That its teachings will work I know to be fact for I've long used them myself." The Game of Life - $19.98 (2 CD Set)
The Nature of Humanity, Thought, Perception, Mind and Knowing

The Prophet by Kahlil Gibran - An Audio Book -
"And what is it to work with love? It is to weave the cloth with threads drawn from your heart even as if your beloved were to wear that cloth. It is to build a house with affection even as if your beloved were to dwell in that house. It is to sow seeds with tenderness and reap the harvest with joy even as if your beloved were to eat the fruit. It is to charge all things you fashion with the breath of your own spirit..." Kahlil Gibran - from "The Prophet"
Listen to Kahlil Gibran's masterpiece on CD. Envelope yourself in its mystical poetic wisdom instead of listening to the radio and see the difference in your own life. The Prophet Unabridged - $19.98 (Two CD set)

Inspiring Quotations On Success
We Need Your Help!
If you would like to make a donation (even $1.00 is a help), please click the "Donate" button.
If you would like to make a recurring donation of $5.00 per month, please click the "Subscribe" button.
(This equates to 16 cents a day and can be cancelled at any time.)
Thank you!
By helping us, you are supporting the spiritual growth of tens of thousands.
Quotations From Emma Curtis Hopkins -
"The Twelve Powers of the Soul"
Bulletin Board Free E-Books Free Downloads Affirmations
Home Classes What Is CLF? Resources Products Prayer Inspiring Stories