Pray For Others
As we pray daily for others, part of our prayer is the following:
"Lord, bless all who worry, who are in pain, who are suffering, who have lost hope, who are lonely, depressed or in grief. Fill them with your light, your love, your healing and great joy. Bless and protect us all."
As we experience these difficult times on a global level, it is important to remember that we are all children of God, and that even those who inflict horrors on others, need our prayers. Surely those who are acting with the least awareness of their relationship to God, are those who are in most need of our prayers.
If you would like to share your prayers with us, or to request prayers for yourself or a loved one, email us at: .
Another way to request prayers directly from other members and see the newest prayer requests is to visit our Prayer Requests Forum by clicking Here or our Prayer Discussion Forum Here
We Need Your Help!
If you would like to make a donation (even $1.00 is a help), please click the "Donate" button.
If you would like to make a recurring donation of $5.00 per month, please click the "Subscribe" button.
(This equates to 16 cents a day and can be cancelled at any time.)
Thank you!
By helping us, you are supporting the spiritual growth of tens of thousands.
As you read the prayer requests below, take just a few seconds to stop, close your eyes and with your attention centered in your heart, pray for each of us.
Prayer Requests:
Erika's Request:
This is a request for prayers for a young woman named Danielle, a kinder, sweeter person you cannot imagine, who lost her father under tragic circumstances when she was very small. One day an angel came into her life who became her loving Godfather. When he died he was making out his Will. With all his heart he wanted to provide for her, his little girl, but an Angel came in the night and took him away. Please pray that the White Light of the Holy Spirit surrounds Danielle and that she will receive, through good will, that which he intended her to have as soon as possible, as this matter is now being decided by humans. Thank you thank you.

Erika
Deirdre's Request:
Dear Friends
Please pray for my marriage. I have no contact with my husband because he wishes it so and we live in two different cities. He has changed his mind.
We have no fight or issues. I would like him to come back to me or at least agree to counseling. I thank you so much for your prayers.

Deirdre

Heather's Request
:
As I will be praying for others, I ask that you pray for me -- that I am able to stay strong in my faith and accept peace and healing from God. I am a 34 year old woman who has been chronically ill since birth.
I am now experiencing a cancer scare and worsening health. My husband and I feel like we're clinging onto another in the midst of a storm of health and money problems. We work hard, pray and give to others.
Please pray for my husband, who is such a wonderful man and has carried me and bathed me, fed me and given everything to me. I want to stay alive for him please, Lord, Please keep me strong and alive so that I may give to the world and pray and love others and take care of my husband. In Jesus name, Amen.
sincerely
Heather
thank you so very much. God bless...
Cleveland's Request:
Request prayers, visualizations, and agreements in Faith to bring forth these manifestations of the heart and needs.

Agree, acknowledge, confess, image, be in harmony, and stand in Faith that I have the White Light (a bubble of light) of the Holy Spirit surrounding me daily. Image those Angels of Dominions, Cherubims, Seraphims, Thrones, Virtues, Archangels and Principalities walking with me, guiding me, and providing great wisdom to me.

With daily passion, agree, stand and visualize the White Light of the Holy Spirit surrounds, protects, guides and nurtures daughter, Jessica. Pray that our bond, father & daughter, stays strong in God as always with love, joy and great peace. Let Divine love, peace, beauty, joy, and power be in Jessica and around her at all times. Visualize, pray, agree, and stand in heartfelt Faith with me that Angels of Dominions, Principalities, Cherubims, Thrones, Virtues and Seraphims provide for, watch over, purify her thoughts and stand near and around her throughout the day and night. See Jessica with A grades in school and a growing zest for God and His ways.

Claim and visualize passionately with me that the White Light of the Holy Spirit enwraps Tommie, Benny Frank, Edith, Alton, Melvin Jr & Mildred and Katina. See all my Family are wrapped in the White Light of the Holy Spirit.

And agree, visualize and stand in Faith with me that I have, at least, $60,000, for financial requirements. And visualize with me for a beautiful new van vehicle. I stand forever on this verse Mark 11:23"...say unto this mountain be thou remove and be thou cast into the sea...".

In great Faith, I agree, stand, image and visualize the White Light of the Holy Spirit surrounding you as well. It protects you and your love ones by absorbing all negativity. Therefore, it gives you more great energy to carry out your Divine purposes.
Divine Blessings cover you,
Clev
MB's Request:
Please I ask the Lord to restore and reconcile my marriage to my wife Beverly and that I may received the finances to get us a domicile so we wont have to live apart I also pray that the Lord bless me with the finances to get my business to stand up so I can be better able to take care of my family. All this I fast and pray to the creator that he answers my prayers. Please keep me and mine in your prayers.
Stay Blessed
mb
- Free Newsletter -

To receive regular updates on new additions to the site, lots of inspiring articles and essays and first opportunity to download our latest free E-books and free audio and video files:
---
| | |
| --- | --- |
| | Sign Up For Our Newsletter: |
Please be assured that your email address will not be sold, rented
or given to any other organization or individual.
To See Our Prior Newsletters, Click Here
Sandra's Request:
Dear Prayer Warriors,
I come to you to ask that you please cover my family and I in prayer. I am sorry for constantly asking for prayer, but honestly prayers and the love of God is the only reason I have any hope. I know my family and I are so blessed and I am sorry if I sound as if I am complaining, (I aint) we desire the prayers of our fellow prayer warriors Please help us prayer these prayers are so important to my family and I!!!
Prayer Request # 1 please pray that my family and I draw closer to God and that we seek his will in every area of our life. Pray we keep our faith and trust upon the Lord that we never give into worries or doubt!!!
Prayer request # 2 please pray for my husbands (Stan) health, he has lost 33 pounds in 2 months, although he did say over the past couple of days he is beginning to feel some what better.( we have no health insurance, so he wont go to a doctor) .
prayer request # 3 Please pray for our finances, our power bill has jumped from $70.00 dollars a month to $287.00 month because we heat with electric heat, and then the people we rent our land from has stated that beginning January 1st our lot rent will go from $225.00 a month to $400.00 a month. We cant afford to move our home, so we have to somehow pay the $400.00 a month. We were already on a stretched budget, and these added expenses make it even harder.
prayer request # 4 please pray that we can sell our car. If we can sell our car that will free up $350.00 a month extra. We only owe a year on the car, but with all the added expenses theres no way we can afford to pay for it. Please pray and ask God to please let someone buy our car for what we owe on it.
prayer request # 5 please pray that God will send me a couple of children to babysit to help bring in alittle extra income, it would make things alot simplier.
Once again I am sorry if I sound as if I am complaining, I aint trying to complain.I believe in prayer and I know prayer works, thats why I am asking for prayer so that we sell our car and then hopefully everything will smooth out for us. We desire to pay our bills, my husband is doing the best that he can, he is not a lazy man, he goes out and works hard everyday for us even when he is sick and doesnt feel like it. Please help us pray. thank you. God bless you!!!
Sandra
Chantal's Request:
Hello my name is Chantal and I've been struggling to make a descent living since I have had quite a few health challenges since my childhood plus a bad car accident 10 years ago. I have learned to change my eating and living habits and have learned so much through my challenges, written articles, made some research. Started a magazine in complementary medecine then my partner died.. When I got over that I started a ecological B & B then the partner started to drink and I lost everything. I'm not able to hold a 35 hours week job to to make ends meet and it's not my style anyways I mean being caged in. I have so much creativity and felt that I had no outlet and no resources to exploit it. Last year I started praying and reading different books about spirituality, prosperity, I had found a business man who was willing to help me start a business because he liked my ideas, but then, last november he got too greedy and pushed me out of the way. Over the holidays I was so depressed, I kept asking my higher self "what is the blessing behind this ?" Agin I was confronted with my insecurities, my fears.
My sister had lended me the movie "What the Bleep do we know" and it made so much sense. I saw the movie 8 times. I realized that all these things were happening because of my own programming and "addiction" to misery. I kept inflicting myself with the same stuff I was brought up with, abandonment, no approuval, critisism... all that stuff. So, over the holidays while everyone was having turkey, I decided that I would just put my creativity into action and the universe just responded. The best part of the movie is when I discovered Dr. Masuru Emoto's The True Power of Water. When I saw the water chrystals of LOVE, THANK YOU, HARMONY and what PRAYER does... it inspired me. I decided that I would add LOVE and HARMONY in my home made products. A gentleman who is producing liquid prana with the intention LOVE and HARMONY was put on my path.
So now I'm so proud to announce that an all natural, biodegradable, not tested on animals product, Hand made with the finest ingredients nature has to offer, containing 35 % of fresh organic milk from goats who listen to music in a little country farm, exfoliating, cleansing, nourishing, hydrating soap is born.
People have to wash with water, water goes into rivers, rivers go into....., (A lot of people are using Dr. Emoto's research to change the environement), so why not wash with the best nature has to offer while caring for the Earth ?
Could you help me find a way to let consciencious individuals know that such a wonderful little thing exists. It would greatly help my home based little enterprise thrive.
Thank you for your help.
Marti's Request:
Hello, I need your prayers. I have served all my life and now need to shift gears and I need guidance. I'm not sure what to do, although I know I'm blessed. I just need prayer support so much. thank you. love and sweet prayers to you all.
Carolyn's Request:
Please pray for me for physical healing of many illnesses. I have fibromyalgia, degenerative disc disease, IC, and now a chronic sore throat. Please continue to Guide me to the right physicians. And, please ask that Dr. Jesus heal me completely so I can live an abundant life that he wants me to lead.
Thanks for your wonderful web site.
Carolyn
Gloria's Request:
I am so grateful for your willingness to pray for us. PLEASE ask for help for us to get thru the holidays, this past year 1/2 has been so painfully challenging. lost my mom, sister and our 18 yr. old son left home and is out there in the dark side of the world.. we are so concerned for him, he is a beautiful , precious young man who is lost with his friends the communication between us is so broken, our prayers be that our hearts be healed....thank you so very very much his name is Jonathan, mine is Gloria , dad is bob please our faith is so shattered right now , usually i'm very strong and somehow that strength has withered.
thank you again..........we are also struggling financially, our life just doesn't make sense anymore............thank you for listening and caring.
blessings
gloria
Janaan's Request:
Please keep my daughter, Karla; and my two sons Jason & Ben in your prayers.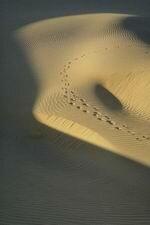 - Free Newsletter -

To receive regular updates on new additions to the site, lots of inspiring articles and essays and first opportunity to download our latest free E-books and free audio and video files:
---
| | |
| --- | --- |
| | Sign Up For Our Newsletter: |
Please be assured that your email address will not be sold, rented
or given to any other organization or individual.
To See Our Prior Newsletters, Click Here