Free E-Books
Much Greater Selection Of E-Books -
In the past, The Conscious Living Foundation has offered inspirational e-books at no charge. Because of their popularity, we have continually added to that list of books. In addition to increasing the number of inspirational books, we are now also adding e-books that are purely for entertainment and fun.
They include books that we are categorizing as "Literature" such as books by Marcel Proust, P.G. Wodehouse, and G.K. Chesterton, along with books that we are labeling "Light Entertainment", such as works by Mark Twain, H.G. Wells, Jules Verne and Arthur Conan Doyle.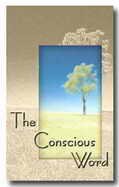 The Conscious Word - Daily Affirmations Emailed Directly To You -
You already know that practicing affirmations is a great way of improving your health, increasing your happiness and awakening your receptivity to prosperity and all the good you desire in your life. Now The Conscious Living Foundation has created a new method of supporting you in your efforts.
The Conscious Word contains an inspiring affirmation, with instructions on how to practice it, emailed directly to you each day of the year. By practicing the affirmation which we email to you for 3 to 4 minutes a day, you create an effective tool that will help you experience an ongoing positive change in your life.
Now is the time to make a new effort to take control of your life with just one small step toward the positive changes you've been seeking. For more information and an example issue, just click Here.

Many of the books in the "Light Entertainment" section are also excellent reading material for younger people (such as the Wizard Of Oz books, the Hardy Boys, and the Tom Swift adventures) and if your children are too young to read them, the books are perfect material to be read to your children. They contain positive stories subtly wrapped in excellent values.
In addition to the E-Books located directly below, new E-Book files are always being uploaded to our E-Book Uploads Forum. To visit that forum, click Here.
Follow These Links To The Free E-Books
We Need Your Help!
If you would like to make a donation (even $1.00 is a help), please click the "Donate" button.
If you would like to make a recurring donation of $5.00 per month, please click the "Subscribe" button.
(This equates to 16 cents a day and can be cancelled at any time.)
Thank you!
By helping us, you are supporting the spiritual growth of tens of thousands.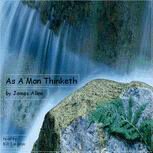 If you don't have time to read "As A Man Thinketh" by James Allen, try listening to it while you drive or go out for a walk. Make use of your time to improve your life.
"He who has conquered doubt and fear has conquered failure. His every thought is allied with power and all difficulties are bravely met and wisely overcome. Thought allied fearlessly to purpose becomes creative force."
This book has inspired millions to begin again, to realize their power to transform their own lives. Now is the time for you to renew your promise to yourself. Listen to the CD every day and feel the difference. As A Man Thinketh $14.95
Greater Variety Of E-Book File Types -
In an effort to provide you with electronic books that will meet your needs, we are now providing them in a greater variety of file types. In addition to Word (.doc), PDF, and text (.txt) formats, we are now offering some titles in HTML, LIT, and Palm formats so that you can read these books on your handheld computers and PDAs. If you have preferences regarding what formats you like, or if you would like to suggest others, email us at .