Free Inspirational and Motivational E-Books
The following list of books are available to be downloaded directly from this page at no charge. To the best of our knowledge they are all in the public domain and no rights are infringed by their inclusion here. If this is not the case, please notify us and we will immediately remove any offending title.
The books offered here are not a direct reflection of the beliefs of CLF or any group or individual within CLF. We offer them as points of departure for your own reflection and personal growth. If you have suggestions for other books in the public domain that should be included, please feel free to contact us by email at . We continue to add additional titles on a regular basis, so please check often for updates.
If you would like to be notified when more e-books are added, join our Mailing List, below.
To save you time and effort, we will email you our entire collection of Inspirational & Motivational E-Books in several Zip files. Click Here to purchase the entire collection for $7.00.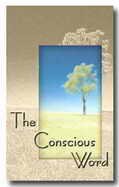 The Conscious Word - Daily Affirmations Emailed Directly To You -
You already know that practicing affirmations is a great way of improving your health, increasing your happiness and awakening your receptivity to prosperity and all the good you desire in your life. Now The Conscious Living Foundation has created a new method of supporting you in your efforts.
The Conscious Word contains an inspiring affirmation, with instructions on how to practice it, emailed directly to you each day of the year. By practicing the affirmation which we email to you for 3 to 4 minutes a day, you create an effective tool that will help you experience an ongoing positive change in your life.
Now is the time to make a new effort to take control of your life with just one small step toward the positive changes you've been seeking. For more information and an example issue, just click Here for a 2 week Free trial.

In addition to the eBook files located directly below, new eBook files are always being uploaded to our E-Books Uploads Forum. To visit that forum, click Here.