Many of us use affirmations as one of our daily practices to improve our lives. There are many excellent affirmations available from various sources. This page is designed to be a place where we can share the affirmations that we love the most.
If you would like to share your affirmations with us, email us at: .
In addition to the affirmations located directly below, new affirmations are always being uploaded to our Affirmation Discussion Uploads Forum. To visit that forum, click Here.
General Affirmation For Overall Happiness, Health, Wealth And Wisdom
I Am The Love of God In Expression
The Life of God Within Me Radiates and Shines Forth
Desires Within Me For Anything Is God's Promise
I Am a Highly Influential Person
My Seeming Impossible Good Now Comes To Pass
I Am Still and Receptive To Life
We Need Your Help!
If you would like to make a donation (even $1.00 is a help), please click the "Donate" button.
If you would like to make a recurring donation of $5.00 per month, please click the "Subscribe" button.
(This equates to 16 cents a day and can be cancelled at any time.)
Thank you!
By helping us, you are supporting the spiritual growth of tens of thousands.
By Clicking The Button In The Middle of The Screen You can Watch A Large Number of Videos On YouTube That Address The Topic of "Affirmations"

If the initial video which is presented is not of interest, click on either the right or left arrow on the sides of the video screen (< or >) to progress to the next video.

Watch the latest videos on YouTube.com
The indwelling Spirit within me,
Provides all the life and health,
All the strength and peace and joy,
All the wisdom and support
That I will ever need or desire.
It is the spring of all joy, comfort and power.
(An affirmation from "The Conscious Word" daily affirmation)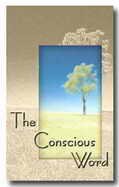 You already know that practicing affirmations is a great way of improving your health, increasing your happiness and awakening your receptivity to prosperity and all the good you desire in your life. Now The Conscious Living Foundation has created a new method of supporting you in your efforts.
The Conscious Word contains an inspiring affirmation, with instructions on how to practice it, emailed directly to you each day of the year. By practicing the affirmation which we email to you for 3 to 4 minutes a day, you create an effective tool that will help you experience an ongoing positive change in your life.
Now is the time to make a new effort to take control of your life with just one small step toward the positive changes you've been seeking. For more information and an example issue, just click Here.
I am the love of God in expression.
I let God's love
Guide, direct and inspire me.
(An affirmation from "The Conscious Word" daily affirmation)
"Everything that God has made is good, it could not be otherwise. In a universe that is intelligent, constructive and purposeful my experience of normal, natural health is my rightful state. I know that health is always mine to experience and that it is always available to me in accordance with my acceptance of it. I continually accept health in my every thought and emotion.
As I maintain health in my mind, that is what I experience in my body. I now free myself from any tendency on my part, or that of others, to say that health is not mine. I build my health, I maintain my health, thought by thought and nothing can deter me in my acceptance of the perfection of the One Life as active and creative in and through me.
I remove all ideas of fear and anxiety about my body and leave it free to perfectly manifest its perfect pattern - an idea in the Mind of God. Infinite Intelligence governs all the functions of my body and as I keep my own thinking clear and receptive to Its action, health is mine.
Today and every day I insure God's gift of health to me by the healthy pattern of my thinking, which permits nothing unlike it to be entertained in my mind or body.
I am healthy, and I remain healthy, through my knowledge that what God creates is good. I accept health as my normal state and insure its continuance by discarding all thoughts to the contrary."
The life of God within me radiates and shines forth from me
in a constant stream of Light to all.
The One Life flowing through me
is Life to all who come near.
The One Power operating through me
is flowing into everything that I contact.
Life radiates from me.
(from Affirmations By Ernest Holmes)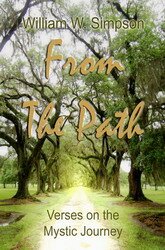 From The Path - Verses on the Mystic Journey -

It's time to read this inspiring collection of spiritual poetry written by the founder and Director of The Conscious Living Foundation, William Simpson. From The Path - Verses on the Mystic Journey - $11.99.
Find out why the critics are saying, "...sheer joyful wisdom, wonder, warmth and wild beauty... The language is stunning... I think From The Path is more than just a book of poems. It is a way of thinking and being that comes from our connection with language and the power of words." - BookIdeas.com
"A spiritual bullet that will penetrate your soul with excitement for the written word.. poems filled with inspiration about... faith, love and beliefs. An appealing book of wisdom... a wonderful gift or tool for your own soul searching." - Midwest Book Review
Desire in my heart for anything
is Godís sure promise sent beforehand,
that it is mine already in the realm of supply.
And whatever I desire,
I can have for the taking.
(An affirmation from "The Conscious Word" daily affirmation)
General Affirmation For Overall Happiness, Health, Wealth And Wisdom:
ďI am Supremely Happy right now. I am Inundated with Joy, Enthusiasm, Exuberance and Bliss.
I am Permeated with Complete and Perfect Strength, Health and Vitality.
I am Vibrantly Alive with Youth, Ambition and the Power to Succeed!
I am Financially Secure and Increasingly Abundant, Prosperous and Successful.
I am in tune with Thee.&nbs p; Al l my Good is Right Here Ė Right w! I am Greatly Blessed.
I am Immortal Light, I am Unending Peace, I am Eternal Joy. I am Perfect and Immortal. I am Thy Child. Nothing is Too Good for me as a Child of God.
Thy Radiant Light Saturates My Being. All is Well.&nb1p; I feel Wonderful, I feel Terrific!
Every Part of Creation is Perfectly Shaped and Molded to Manifest My Conviction, and So It Is!
Happy, Healthy, Wealthy and Wise!Ē
(This is the affirmation that is learned on the "Practicing Affirmations" CD.)
so Godís life, love, wisdom and power
flow into and through me in every moment.
I am one with God
and governed by divine Law.
(from Affirmations By Ernest Holmes)
"As I relax and cast aside all mental burdens,
I allow God to express through me, His perfect love, peace and wisdom"
- Paramahansa Yogananda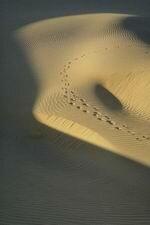 "The more I like myself the more others like themselves."
"Nothing is too good for me as a child of God. I deserve the best!"
(also)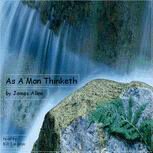 As A Man Thinketh by James Allen on Audio CD -
If you don't have time to read "As A Man Thinketh" by James Allen, try listening to it while you drive or go out for a walk. Make use of your time to improve your life.
"He who has conquered doubt and fear has conquered failure. His every thought is allied with power and all difficulties are bravely met and wisely overcome. Thought allied fearlessly to purpose becomes creative force."
This book has inspired millions to begin again, to realize their power to transform their own lives. Now is the time for you to renew your promise to yourself. Listen to the CD every day and feel the difference. As A Man Thinketh $14.95
My seeming impossible good now comes to pass,
the unexpected now happens!
(An affirmation from "The Conscious Word" daily affirmation)
"This is a new and wonderful day for me,
there will never be another day like this one."
I am still and receptive to Life.
I let Life flow through me
into all that I do, say or think.
I shall let my Life be what it is,
and shall not worry nor complain.
I am now entered into the Secret Place of the Soul
where complete quiet reigns supreme
and where God talks to me.
I receive.
(from Affirmations By Ernest Holmes)
"The light of God surrounds me;
The love of God enfolds me;
The power of God protects me;
The presence of God watches over me;
Wherever I am, God is!"
- James Dillet Freeman
Affirmations That Work -
We all now understand the power of practicing Affirmations. We can take control of our lives by taking control of our thoughts.
This collection of 20 affirmations on CD, gives you the powerful thought seeds that you can cultivate through daily practice. Turn your driving time into productive time and change your life! Affirmations That Work - $14.95
I exercise my fearless confident faith
By thinking, speaking and acting according to my faith.
I am unmoved by appearances,
Therefore appearances move.
(An affirmation from "The Conscious Word" daily affirmation)
"Love - harmony, cooperation, and mutual assistance -
is the very foundation of my life.
In my every thought, emotion, and action
I express only Love,
and this Divine Power makes everything right in my world."
For additional affirmations, click here.
God is always good, always love.
God never changes, no matter
What I do or may have done.
God is my friend and my life
Forever.
(An affirmation from "The Conscious Word" daily affirmation)
---
- Free Newsletter -

To receive regular updates on new additions to the site, lots of inspiring articles and essays and first opportunity to download our latest free E-books and free audio and video files:
| | | |
| --- | --- | --- |
| | Sign Up For Our Newsletter: | |
Please be assured that your email address will not be sold, rented
or given to any other organization or individual.
To See Our Prior Newsletters, Click Here
---