| | | | |
| --- | --- | --- | --- |
| | Practical Steps To Greater Peace, Hope, Love And Joy | | |
| | | | |
Free Audio Classics For Adults and the Entire Family
The following audio files are available to be downloaded directly from this page at no charge. To the best of our knowledge they are all in the public domain and no rights are infringed by their inclusion here. If this is not the case, please notify us and we will immediately remove any offending title.
The audio stories and other recordings offered here are not a direct reflection of the beliefs of CLF or any group or individual within CLF. We offer them for your own enjoyment, relaxation and learning. If you have suggestions for other files in the public domain that should be included, please feel free to contact us by email at . We hope to continue to add additional titles on a regular basis, so please check often for updates.
In addition to the audio files located directly below, new audio files are always being uploaded to our Audio Uploads Forum. To visit that forum, click Here.
If you would like to be notified when more audio stories are added, join our mailing list, below.
For Other Free Audio Files - Click Here
To save you time and effort, we will email you our entire collection of Audio Classics For The Entire Family in a several Zip files. Click Here to purchase the entire collection for $6.00.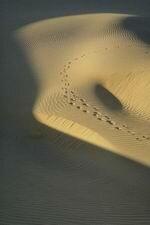 To download a title, click on it with your right mouse button and select "save target as". To play the audio file, just double click on the title.
- Audio File Titles -
For Special Product Discounts
A Christmas Carol - Charles Dickens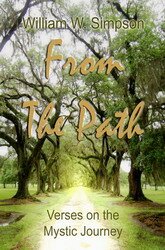 It's time to read this inspiring collection of spiritual poetry written by the founder and Director of The Conscious Living Foundation, William Simpson. From The Path - Verses on the Mystic Journey - $11.99.
Find out why the critics are saying, "...sheer joyful wisdom, wonder, warmth and wild beauty... The language is stunning... I think From The Path is more than just a book of poems. It is a way of thinking and being that comes from our connection with language and the power of words." - BookIdeas.com
"A spiritual bullet that will penetrate your soul with excitement for the written word.. poems filled with inspiration about... faith, love and beliefs. An appealing book of wisdom... a wonderful gift or tool for your own soul searching." - Midwest Book Review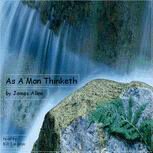 If you don't have time to read "As A Man Thinketh" by James Allen, try listening to it while you drive or go out for a walk. Make use of your time to improve your life.
"He who has conquered doubt and fear has conquered failure. His every thought is allied with power and all difficulties are bravely met and wisely overcome. Thought allied fearlessly to purpose becomes creative force."
This book has inspired millions to begin again, to realize their power to transform their own lives. Now is the time for you to renew your promise to yourself. Listen to the CD every day and feel the difference. As A Man Thinketh $14.95
Loving Kindness
By Clicking The Button In The Middle of The Screen You can Watch A Large Number of Videos That Address The Topic of "Relaxation"

If the initial video which is presented is not of interest, click on either the right or left arrow on the sides of the video screen (< or >) to progress to the next video.

Watch the latest videos on YouTube.com
The Immortal Sherlock Holmes
We all now understand the power of practicing Affirmations. We can take control of our lives by taking control of our thoughts.
This collection of 20 affirmations on CD, gives you the powerful thought seeds that you can cultivate through daily practice. Turn your driving time into productive time and change your life! Affirmations That Work - $14.95
Han Christian Andersen

"And what is it to work with love? It is to weave the cloth with threads drawn from your heart even as if your beloved were to wear that cloth. It is to build a house with affection even as if your beloved were to dwell in that house. It is to sow seeds with tenderness and reap the harvest with joy even as if your beloved were to eat the fruit. It is to charge all things you fashion with the breath of your own spirit..." Kahlil Gibran - from "The Prophet"
Listen to Kahlil Gibran's masterpiece on CD. Envelope yourself in its mystical poetic wisdom instead of listening to the radio and see the difference in your own life. The Prophet Unabridged - $19.98 (Two CD set)
Julius Caesar
Jane Eyre

Florence Scovel-Shin remains an outstanding proponent of the power of thought. Throughout this recording, examples of positive thoughts and the influence they have on our life's experiences, are laid out in entertaining, inspiring detail.
As Dr. Norman Vincent Peale said "The Game of Life is filled with wisdom and creative insights. That its teachings will work I know to be fact for I've long used them myself." The Game of Life - $19.98 (2 CD Set)
For Special Product Discounts
Audio Books On CD -
If you don't have time to read inspiring books, why not consider listening to them on audio CDs? It is a great opportunity to use your driving time to enhance your personal growth, by making a conscious choice to put affirmative, inspiring thoughts into your mind, while avoiding the emotional impact of typical radio programming. As James Allen said, "As a man thinketh, so it is...."
To see our current audio products, click Here.
---
- Free Newsletter -

To receive regular updates on new additions to the site, lots of inspiring articles and essays and first opportunity to download our latest free E-books and free audio and video files:
| | | |
| --- | --- | --- |
| | Sign Up For Our Newsletter: | |
Please be assured that your email address will not be sold, rented
or given to any other organization or individual.
To See Our Prior Newsletters, Click Here
---
Home Bulletin Board Products Quotations Newsletters
Free Downloads Resources Prayer Affirmations Inspiring Stories