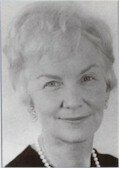 "Life is very much worth living. It is a glorious opportunity to understand our Oneness with the Father of all life. Such knowledge fills us with enthusiasm, exuberance and power. That is how God meant life to be. When life becomes boring, something is wrong; we have temporarily lost "our connection" with Him. If life is to be worthwhile, we must eliminate the conditions that prevent our feeling our Oneness with God.
Ordinary people are without hope; there is anguish on their faces because they don't know the purpose of life, nor what is coming at the end. But each of us should make the effort to find wisdom. We should understand why we are here, and act upon that understanding.
In one of his letters to me, the Master wrote: "If you are despondent and give up hope, how can you receive God's help? The Divine can only help when we unceasingly, uncomplainingly keep the windows of faith open. If one door closes, another will open, if we do not give up". Dr. M. L. Lewis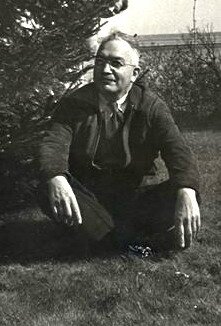 Doctor M. L. Lewis, 1923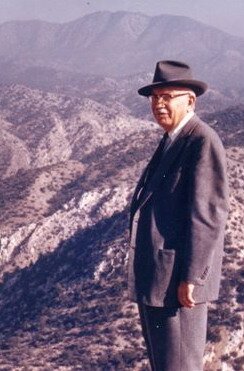 Dr. Lewis, 1948
The Author: Brenda Lewis Rosser
Brenda Lewis Rosser, the daughter of Doctor and Mildred Lewis, was privileged to grow up in a yogic family, in which towering spirituality blazed forth. During her early years, she received training directly from Paramahansa Yogananda and she has been a member of Self Realization Fellowship for many decades. Making no claims for herself, Brenda offers this book humbly, in the hope that others might take inspiration from the high example set by her householder parents.
The Book: Treasures Against Time
On Christmas Eve, 1920, in Boston, Swami Yogananda was destined to meet his first U.S. friend: Dr. Minott Lewis. That meeting flowered into a guru-disciple relationship that lasted for over 40 years.
Dr. Lewis was a successful dentist and a kindly family man. As a traditional Christian, he had spiritual questions that only Yogananda was able to answer. In their later years, Dr. and Mrs. Lewis lived at Yogananda's headquarters at Mt. Washington and at the Encinitas retreat center, both in California. Via personal correspondence and photos, we witness the dialogue and the flowering of a "good" man into a spiritually deep and influential man.
The home of Doctor and Mrs. Lewis was a frequent residence of the young Swami Yogananda during the early years of his mission in America. Their home had a large kitchen. Mrs. Lewis recalls, "How many Hindu dinners came out of that kitchen!" After the evening meal, Master and Doctor and the guests would sit around the dinner table until the small hours of the morning, Master telling stories and discussing the Hindu scriptures and spiritual subjects. This book contains a rare and intimate first hand account of Paramahansa Yogananda and two of his earliest American Disciples.
In the late 1950's, Doctor tape-recorded a description (included in this book) of his initiation into Kriya Yoga (by Paramahansa Yogananda), and the accompanying glimpse, which he was privileged to enjoy, of Cosmic Consciousness. As an early confirmation to the spiritual tenor of his life, Doctor received a letter in 1922 from Swami Sri Yukteswar, the Guru of Paramahansa Yogananda, congratulating him, that he "had advanced so much in spiritual consciousness" as to appreciate the real truth of the religion.
Speaking to a group of disciples, Paramahansa Yogananda said, "I'm glad you attend Doctor's lectures. He gives not only the words, but the Spirit behind the words".
Mildred Lewis, herself an advanced disciple, recounts their early experiences and life with the Guru. Her warm and charming stories, and the Guru's heretofore unpublished letters to Doctor and Mildred Lewis, offer a first-hand portrait of the workings and personality of this world-renowned Master.
In addition to quoting from Mrs. Lewis' journal, Treasures Against Time contains 97 letters written to Doctor and Mildred Lewis from Paramahansa Yogananda. These letters demonstrate the intimate and warm relationship which the Guru had with Dr. Lewis and his wife.
Plus in this new Expanded Edition which we are offering:
Seven Special Lectures by Doctor Lewis entitled "Yoga Explained" - some of the most esoteric insights into Yoga ever written.
A picture of the Lahiri Mahasaya chakra charts; and
A complete index to assist in referencing the contents of the book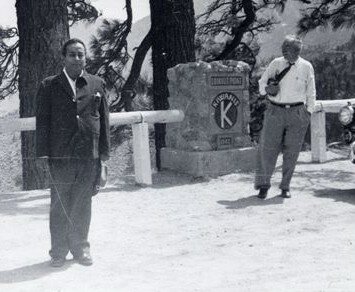 Paramahansa Yogananda and Dr. Lewis
Approved By Self Realization Fellowship:
We are pleased to announce the publication of a second edition of Treasures Against Time. This revised edition is an expanded version of the original work providing the reader with a series of lectures given by Doctor Lewis, entitled, "Yoga Explained."
These lectures occurred on Thursday nights at the Encinitas Hermitage during the Doctor's tenure there as Vice-President of Self-Realization, in charge of the Encinitas location. The lectures covered a wide spectrum of yoga treatises with detailed descriptions of spiritual states.
Doctor Lewis used references to the Bible, the Bhagavada Gita, and the aphorisms of Patanjali and many other saints, to substantiate the truths of Paramahansa Yogananda. These lectures were enormously popular at the time. As a result Doctor repeated the series over the course of several years.
And so it is with great enthusiasm that we offer this revised edition to all who feel the need for further insight into the esoteric teachings of our beloved Paramahansa Yogananda.
Treasures Against Time has been approved by Sri Daya Mata and will be displayed in all Self-Realization Fellowship Temple bookrooms.
Brenda Lewis Rosser
Product Details:
Hardback: 243 pages;
Publisher: Borrego Publications;
ISBN: 0962901601
What Others Say:
"Several years ago, before the end of the run of Gunsmoke, I was blessed to meet two outstanding individuals: Mrs. Mildred Lewis, the widow of Doctor Lewis, and her daughter, Brenda Rosser who had known Paramahansa Yogananda since his coming to America in 1920. Their background in the Self-Realization Fellowship teachings prompted me to read Yogananda's great spiritual classic "Autobiography of a Yogi". Exposure to the SRF teachings and to these high souls had a profound affect on me.
When Brenda published her book Treasures Against Time describing the close relationship between Paramahansa Yogananda and Doctor and Mrs. Lewis along with some of the spiritual teachings they were privileged to receive first-hand from the guru, I knew that it would be no ordinary religious work. Page after page glows with eternal spiritual truths, especially those from the God-tuned pen of the great Master, whose 97 letters to the Lewis family show us the human side of the guru and give us pause to reflect that such an avatar came on earth in our time to reveal the eternal truths of God.
Treasures Against Time also shows the depth of the true guru-disciple relationship that was established between the Master and Dr. Lewis. Faithfully following in the footsteps of his guru, Doctor was blessed with many great spiritual experiences, bringing him to the height of spiritual glory and Oneness with God through Nirbikalpa Samadhi.
Every truth seeker must read this book. It will awaken you; it will inspire you; it will guide you to the shores of Divine Fulfillment."
– JAMES ARNESS
Payment is made either by Credit Card through the use of PayPal, as described below, or by check or money order made payable to "CLF" and mailed to:
Conscious Living Foundation
1110 Oberlin Drive
Glendale, CA 91205
The Book will be shipped upon verification of payment.
Payment by Credit Card Through PayPal:
If you prefer to pay for our product through the use of a credit card, please click the "Buy" button.

"Treasures Against Time" - $19.95
To Conclude Your Shopping, Or Review Your Shopping Cart -

Note: Orders in California are subject to Sales Tax of 8.25%
Shipping is by Air Letter Post for shipments outside the U.S. (Approximately 7 days).

If you are making your purchase outside of the United States please click the Red button, to the left, to add additional shipping charges in the sum of $6.00. Your order will be sent Global Priority Mail and usually delivered within 3 -5 days.