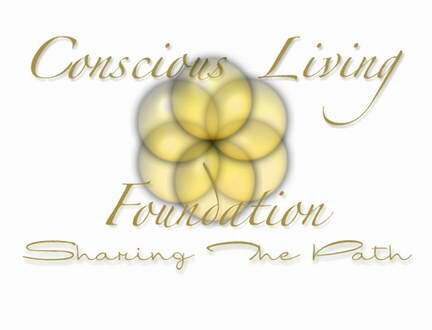 August 3, 2005
E-mail:
Home Online Meditation Workshops Quotations Products Free E-Books
Welcome to Conscious Living, our newsletter designed to share our current activities and growth, along with articles and information that we hope will be supportive and encouraging in your efforts to live each moment with more joy and satisfaction.

We hope you enjoy the new look of our newsletter. Please email us your comments and suggestions.

William Simpson
Director
Bill Simpson, Director of The Conscious Living Foundation, and author of From The Path - Verses on the Mystic Journey, is on tour throughout the Mid-West, offering free meditation workshops and reading selections from his new book. You can see him at:
Evansville, Indiana –
August 11, Thursday, 7 pm Bead Angel - 3033 West Maryland St. 47720, 812/426-2323
August 12, Friday, 7 pm Borders - 6401 E. Lloyd Expressway 47715, 812/402-9300
August 13, Saturday, 2 pm Spiral Dance - 1451 S. Green River Rd. 812/479-8979
August 14, Sunday, 2 pm Barnes & Noble - 624 S. Green River Rd. 47715, 812/475-1054
St. Louis, Missouri -
August 16, Tuesday, 7 pm Borders - 1519 S. Brentwood Blvd. Brentwood, 63144, 314/918.8189
August 17, Wednesday, 7 pm Borders - 15355 A Manchester Rd. Ballwin, 63011, 636/230.2992
Kansas City, Missouri –
August 19, Friday, 7 pm Barnes & Noble - 8625 Northwest Prairie View Rd, 64153, 816/505-3355
August 20, Saturday, 3 pm Aquarius Books - 3936 Broadway, 816/931-6303
August 21, Sunday, 2 pm Borders - (Northlands) 8628 North Boardwalk Ave. 64154, 816/741.1787
Wichita, Kansas –
August 22, Monday, 7:30 pm Borders - 2441 N. Maize Rd. 67205, 316/729-6665
Denver, Colorado –
August 24, Wednesday, 6 pm Quantum Alchemy – 913 Corona St. 80218, 303/863-0548
Boulder, Colorado -
August 25, Thursday, 7 pm Borders - 1600 Pearl St. 80302, 720/565-8266
Phoenix, Arizona –
August 28, Sunday, 3 pm Borders - 2402 East Camelback. 85016, 602/957-6660
---
Asking the proper question is the central action of transformation … Questions are the key that cause the secret doors of the psyche to swing open."
Clarissa Pinkola Estes
"Nothing is lost upon a man who is bent upon growth; nothing wasted on one who is always preparing for … life by keeping eyes, mind and heart open to nature, men, books, experience … and what he gathers serves him at unexpected moments in unforeseen ways."
Hamilton Wright Mabie
"The work of an individual still remains the spark that moves mankind forward"
Igor Sikorsky
"Your vision will become clear only when you can look into your heart. Who looks outside dreams; who looks inside, awakes."
Carl Jung
"That which we are, we are, and if we are ever to be any better, now is the time to begin."
Lord Alfred Tennyson
"When you have to make a choice, and don't make it, that in itself is a choice."
William James
A Poem by Rabindranath Tagore -
The time that my journey takes is long and the way of it long.
I came out on the chariot of the first gleam of light, and pursued my voyage through the wildernesses of worlds leaving my track on many a star and planet.
It is the most distant course that comes nearest to thyself, and that training is the most intricate which leads to the utter simplicity of a tune.
The traveler has to knock at every alien door to come to his own, and one has to wander through all the outer worlds to reach the innermost shrine at the end.
My eyes strayed far and wide before I shut them and said "Here art thou!"
The question and the cry "Oh, where?" melt into tears of a thousand streams and deluge the world with the flood of the assurance "I am!"
As the new day dawns
The mist slowly evaporates.
Blending into the morning sun
In an intimate fleeting embrace.
The blossoming flowers dip and pray
Opening to new joy, new life.
So this day opens for me.
I begin anew.
Each breath a new existence
Freshly carved and shaped by
My willingness to share it with You.
As the blossom of my heart
Gently awakens and turns
Toward the entrancing gleam of
Your radiating presence,
Every goodness awaits me.
I am new again.
I am healed and refreshed again.
I am united with your persistent love again
I am glorified and redeemed again.
I am Your newborn child.
(From The Collection, From The Path - Verses on the Mystic Journey)
Article: Who Counts? by Theodore Roosevelt
It is not the critic who counts, nor the man who points out how the strong man stumbles, or where the doer of deeds could have done better.
The credit belongs to the man who is actually in the arena; whose face is marred by dust and sweat; who strives valiantly; who errs and may fail again, because there is no effort without error or shortcoming, but who does actually strive to do the deeds; who does know the great enthusiasm, the great devotion; who spends himself in a worthy cause; who at best, knows in the end the triumph of high achievement, and who at worst, if he fails, at least fails while daring greatly, so that his place shall never be with those cold and timid souls who know neither victory nor defeat.
Article: Love I Corinthians 13, 1 - 13
If I speak in the tongues of men and of angels, but have not love, I am only a resounding gong or a clanging cymbal. If I have the gift of prophecy and can fathom all mysteries and all knowledge, and if I have faith that can move mountains, but have no love, I am nothing. If I can give all I possess to the poor and surrender my body to the flames, but have not love, I gain nothing.
Love is patient, love is kind. It does not envy, it does not boast, it is not proud. It is not rude, it is not self-seeking, it is not easily angered, it keeps no record of wrongs. Love does not delight in evil but rejoices with the truth. It always protects, always trusts, always hopes, always preserves.
Love never fails. But when there are prophecies, they will cease; when there are tongues, they will be stilled; when there is knowledge, it will pass away. For we know in part and we prophesy in part, but when perfection comes, the imperfect disappears.
When I was a child, I talked like a child, I thought like a child, I reasoned like a child. When I became a man, I put childish ways behind me. Now we see but a poor reflection as in a mirror; then we shall see face to face. Now I know in part; then I shall know fully, even as I am fully known.
And now these three remain: faith, hope, and love. But the greatest of these is love.
Online Meditation Workshops Now Being Scheduled -
Make New Spiritual Friends -
If you don't currently meditate in a group or perhaps you don't feel like driving, don't have transportation or perhaps you are unable to leave home - try meditating with other like-minded individuals here at The Conscious Living Foundation.
If you have a computer and an Internet connection, join our Director, William Simpson in his online meditation workshops. Whether you are a beginner or more advanced, the workshops offer a wide range of techniques of meditation, affirmation and visualization. All of the techniques are directed at practicing the art of relaxing, stilling the mind, and uniting with a new and deeper joy, hope and peace.
The workshops last approximately 1 hour and include time for discussion and questions and answers. The suggested donation is $5, but we encourage you to try your first workshop at no charge.
The workshops include the use of an online telephone technology, but there is no cost to you other than your donation. No equipment is required other than the speakers on your computer system and a microphone, if you wish to participate in the discussion at the conclusion of the meditation.
Instead of watching television, promise yourself one hour every week to do something more positive, more uplifting and encouraging. Give yourself the gift of new hope, improved health, and a happier attitude.
The direct path to greater love and wisdom lies in regular meditation. Discover the joy and peace of meditating together.
Please include your Name, Time Zone and Days of the Week and Times which you would prefer for meditating together.
We are attempting to maintain a maximum group size of 6 people, all of whom are in the same time zone.
This is a great way to connect with friends who are no longer living close by - share the experience of meditating together - or make new friends in the workshop.
We respect your time and privacy. If you do not wish to receive these updates, please reply with REMOVE in the subject line.
All Contents Copyrighted, 2005, The Conscious Living Foundation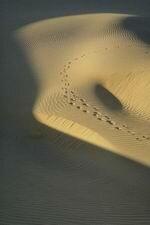 To receive regular updates on new additions to the site,
new product announcements and first opportunity to download our latest
free E-books and free audio and video files,
Join Our Mailing List: