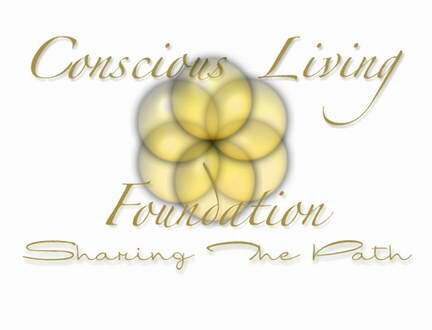 September 27 , 2005
E-mail:
Home Free Downloads Quotations Products Free E-Books
Welcome to Conscious Living, our newsletter designed to share our current activities and growth, along with articles and information that we hope will be supportive and encouraging in your efforts to live each moment with more joy and satisfaction.

We want to create a newsletter, website and products that will serve you. Please email us your comments and suggestions.

William Simpson
Director
News: New Free E-Books Added To Web Site

We have added several new E-Books to our web site in both the Literature and Inspirational sections. As always, we attempt to provide reading material that will stimulate a positive experience while expressing affirming values and fun entertainment. As a special response to our young adult requests, we have added some Nancy Drew Novels along with more Hardy Boys - Enjoy!


News: Bill Simpson's Ongoing Appearances In Southern California -
Bill Simpson, Director of The Conscious Living Foundation, and author of From The Path - Verses on the Mystic Journey, has an ongoing Meditation Workshop every Friday in Studio City. Here is his complete calendar for September and October - join him at:
September –
September 30, Friday, 7 pm Meditation Workshop - 4361 Tujunga Ave., Suite B (2nd Floor), Studio City, CA 91604 (suggested donation $5.00)
October -
October 1, Saturday, 10 am - 3 pm Duarte Festival of Authors - Wetminster Gardens, 1420 Santo Domingo Ave., Duarte (Bill will be there all day, participating in a panel discussion, book signing and interesting conversation - join us!)

October 7, Friday, 7 pm Meditation Workshop - 4361 Tujunga Ave., Suite B (2nd Floor), Studio City, CA 91604 (suggested donation $5.00)

October 9, Sunday, 2 pm Free Meditation Workshop - Mystic Sisters Book Store, 417 S. Myrtle Ave., Monrovia, CA 91016 (No Charge)
October 14, Friday, 7 pm Meditation Workshop - 4361 Tujunga Ave., Suite B (2nd Floor), Studio City, CA 91604 (suggested donation $5.00)

October 16, Sunday, 1 pm - 3 pm Meditation Workshop - Mystic Sisters Book Store, 417 S. Myrtle Ave., Monrovia, CA 91016 ($15)
October 21, Friday, 7 pm Meditation Workshop - 4361 Tujunga Ave., Suite B (2nd Floor), Studio City, CA 91604 (suggested donation $5.00)

October 28, Friday, 7 pm Meditation Workshop - 4361 Tujunga Ave., Suite B (2nd Floor), Studio City, CA 91604 (suggested donation $5.00)
---
"Don't be afraid to take a big step if one is indicated. You cannot cross a chasm in 2 small jumps."
Lloyd George
"Whatever you can do or dream you can do, begin it. Boldness has genius, power and magic in it."
Johann Wolfgang Von Goethe
"First keep the peace within yourself, then you can bring peace to others."
Thomas a Kempis
"And remember, we all stumble, every one of us .This is why it is good to go hand in hand."
E. K. Brough
"Everything that irritates us about others can lead to an understanding of ourselves."
Carl Jung
"Knowing others is wisdom; knowing the self is enlightenment."
Tao Te Ching

"Everyone stumbles over the truth from time to time, but most people pick themselves up and hurry off as though nothing ever happened."
Sir Winston Churchill

For a large variety of inspiring quotations, click Here.


Go placidly amid the noise and haste and remember what peace there may be in silence. As far as possible without surrender be on good terms with all persons. Speak your truth quietly and clearly; and listen to others; even the dull and the ignorant; they too have their stories.
Avoid loud and aggressive persons they are vexations to the spirit. If you compare yourself to others you may become vain and bitter; for always there will be greater and lesser persons than yourself. Enjoy your achievements as well as your plans.
Keep interested in your own career, however humble, it is a real possession in the changing fortunes of time. Exercise caution in business affairs; for the world is full of trickery. But let this not blind you to what virtue there is: many persons strive for high ideals; and everywhere life is full of heroism.
Be yourself. Especially do not feign affection. Neither be cynical about love; for in the face of all aridity and disenchantment it is as perennial as the grass.
Take kindly to the council of the years, gracefully surrendering the things of youth. Nurture strength of spirit to shield you in sudden misfortune; but do not distress yourself with these imaginings; many fears are born of fatigue and loneliness. Beyond a wholesome discipline, be gentle with yourself.
You are a child of the universe, no less than the trees and the stars you have a right to be here. And whether or not it is clear to you, no doubt the universe is unfolding as it should.
Therefore, be at peace with God, whatever you perceive him to be, and whatever your aspirations in the noisy confusion of life, keep peace with your soul.
With all of it's sham, drudgery and broken dreams, it is still a beautiful world. Be careful. Strive to be happy.
[Author: Unknown - Found in an old English Church, dated 1658.]
Forum: Share With Us - The Single Most Important Thing In Your Spiritual Life -

There are many in our Conscious Living Foundation community who have expressed a desire to have more contact with others who are attempting to live their lives in a more conscious way. There are great blessings in giving and receiving our inspiration and insight.

One way in which we can do this is through participation in CLF's Forum. Here, we can leave messages for each other, confident that as we share our thoughts, needs and experiences, we will be understood, encourages and appreciated. We all learn from each other - each has wisdom and love to impart. We are all teachers and all students on the path of our lives.

Now, there is a specific way that you can easily participate in this exchange - Answer the question, "What is the single most important thing in my spiritual life?" To share your answer, just click Here.



Another Poem by Rabindranath Tagore -
When I give up the helm I know that the time has come for thee to take it. What there is to do will be instantly done. Vain is this struggle.
Then take away your hands and silently put up with your defeat, my heart, and think it your good fortune to sit perfectly still where you are placed.
These my lamps are blown out at every little puff of wind, and trying to light them I forget all else again and again.
But I shall be wise this time and wait in the dark, spreading my mat on the floor; and whenever it is thy pleasure, my lord, come silently and take they seat here.

To read other thoughtful poems of a spiritual nature, click Here
The gentle zephyr brushes against the willow branch,
It drifts in waltzing motion to the thrill.
The ocean tide rolls and slides onto the shore,
Glistening in its reflected joy.
The cloud imperceptibly transforms its multi-dimensional halo of light,
Entrancing the souls of children and dreamers.
The motherly dove fluttering to build her spring nest,
Cooing the mysterious music of birth.
The throbbing heart of the expectant lover,
Hovering in eager longing for the appearance of her delayed beloved.
The elderly woman, body worn and consumed by years of toil
Shuffles toward Bethlehem embodied in her tousled bed.
The scuttling frantic thoughts of a fearful youth trapped in turmoil,
Ensnared outside his reason and wisdom, running away from his self respect.
All these tremulous waves of expanding motion,
Whirling, trembling, wandering, writhing, drifting
All shadows of Your intricate weaving dance,
Lightly moving to the music of ecstasy.
(From the collection, "From The Path - Verses On The Mystic Journey" click Here for more)
Copyright 2004 by The Conscious Living Foundation, All Rights Reserved


News: New Pictures Added To Saints, Sages & Gurus Gallery -

One of the most popular portions of our site is our collection of beautiful pictures. We have a variety of collections that can be downloaded, at no charge, at your leisure. They include pictures from nature, the art of Kahlil Gibran (the author of "The Prophet"), other fine art, mandalas, and among other things, our Saints, Sages and Gurus Gallery.

We have added several new pictures in this collection including Patanjali (the author of The Yoga Sutras), Krishnamurti, Gandhi and for SRF fans, a picture of Bhaktananda and Bhimalananda holding hands.

To take a look at our Picture Galleries, click Here.
Article: Where Is My Joy? William Simpson
Some years ago as I was walking down the street from the office where I worked, on my way to lunch, I noticed a man in his late thirties, selling candy, gum and cigarettes from a little table set up at the corner of a major intersection.
As I walked by, I realized that he was sitting in a wheel chair was a quadraplegic and had only a limited ability to speak.
As I continued to pass his stand, day after day, I started to say hello as I went by, and as time continued to pass, we developed a relationship in which I stopped to talk for a few minutes each day at lunch time.
Initially, my motivation was to do a little good for someone else. However, as I was walking away from one of our discussions, I realized for the first time that I was feeling better than I did before I had walked up to him.
It suddenly dawned on me that I was receiving more than I was giving.
For quite awhile I've been involved in a choir that visits convalescent homes on a regular basis, singing for the patients.
When we arrive, ten to fifteen patients are lined up in the television room, all sitting in wheelchairs, usually staring into space, with a gray, deadened look on their faces. As we begin to sing (usually songs from the 30's and 40's; songs they remember), the transformation begins: Color returns to their cheeks, soon, their eyes look up at us in recognition and within the blink of an eye they are singing and clapping along with us – smiling and happy.
Before you know it, other patients are moving down the hall toward the music; staff and other visitors are magnetically drawn; all sharing and regenerating the mysterious magic of love. It's pretty difficult to get through a performance with a dry eye.
The first miracle of our giving is the reawakening of the patients.
But, the second, and perhaps deeper miracle is that the choir, and each individual within it, is also transformed. Our initial sense of love and compassion is transformed into Rejoicing!
Where in the world is that Joy coming from?
I'm not sure. Clearly it has something to do with helping others, but I think there's more to it than that. There's something about getting ourselves out of the way.
In those brief moments when I put the man on the corner before myself, what flowed through me filled me with Joy, on the way to bringing him love.
When, through some grace, the choir forgets itself and radiates the love that flows through it, each of us exalts in that same indescribable Joy.
I know that as a parent, in those early days when our children were so tiny I could hold them in the palms of my hands, they were so helpless, and so dependent on us to love and sustain them, that it was impossible to not give them every ounce of our love and caring. And, we were transformed in a way that has not grown stale, but only deepened with the years.
It is becoming clearer to me that the more I let go of my petty concerns and fears and attachments to the outcome of things, the more something wonderful and mysterious works through me to bless myself and others.
There's Joy hiding out there somewhere – just beyond our self!
I guess the final question is how do we get ourselves out of the way, so the joy can come through?
I learned an affirmation from a great saint that seems to explain one way. It has been worth my effort in learning and repeating it through the years:
"I relax and cast aside all mental burdens,
Allowing God to express through me

His perfect love, peace and wisdom.
Article: A Thought: What Is Success? by Ralph Waldo Emerson
To laugh often and much;
To win the respect of intelligent people and the affection of children;
To earn the appreciation of honest critics and endure the betrayal of false friends;
To appreciate beauty;
To find the best in others;
To leave the world a bit better, whether by a healthy child, a garden patch or a redeemed social condition;
To know even one life has breathed easier because you have lived;
This is to have succeeded.
Online Meditation Workshops Temporarily Postponed -
We have had a wonderful response to our intention to hold live online meditation workshops. However, we have discovered technological limitations which must be overcome before we can begin.

Thank you for your interest and patience. We will notify everyone as soon as we are able to start our meditation workshops.
We respect your time and privacy. If you do not wish to receive these updates, please reply with REMOVE in the subject line.
All Contents Copyrighted, 2005, The Conscious Living Foundation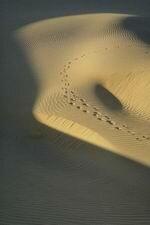 To receive regular updates on new additions to the site,
new product announcements and first opportunity to download our latest
free E-books and free audio and video files,
Join Our Mailing List: