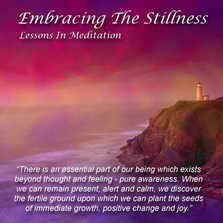 "There is an essential part of our being which exists beyond thought and feeling - pure awareness. When we can remain present, alert and calm, we discover the fertile ground upon which we can plant the seeds of immediate growth, positive change and joy".
William Simpson -
from "Embracing The Stillness"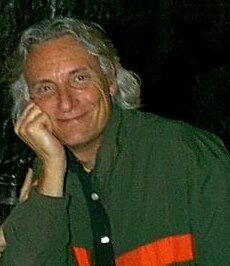 William Simpson
Director of The Conscious Living Foundation
Speaker on "Discovering Spirit"
The Speaker:
William Simpson is a lecturer, teacher and writer on the practical aspects of the spiritual life. He is the Founder of The Conscious Living Foundation, an organization created to encourage and support living with greater awareness and joy.
In addition to directing our organization, Mr. Simpson teaches several classes and workshops including "The Fundamentals of Conscious Living" series and our regular Friday night meditation workshop. He is the author of "From The Path: Verses on The Mystic Journey" and is currently working on his second book, a practical guide entitled "Stepping Out of The Whirlwind: A Beginner's Manual For A Conscious Life".
He is the author of several audio recordings including "Affirmations That Work", "Quotations And Affirmations" and "Practicing Affirmations – A Practical Guide". He also wrote and directed "The Ocean At Dusk – A Practical Video Relaxation Guide". In addition, he is the narrator on several other audio books published by The Conscious Living Foundation including "As A Man Thinketh" by James Allen, "Byways To Blessedness" by James Allen, "The Game Of Life" by Florence Scovel Shinn, "The World As I See It" by Albert Einstein and "The Prophet" by Kahlil Gibran.
William Simpson was born in 1945 in Evansville Indiana. He was educated in Missouri and Minnesota and received a Bachelors Degree in Music Composition in the 1960s.
After playing in rock and roll bands for several years, he worked in the Los Angeles County Welfare Department providing help to families with children in need. In the 1970's he went to law school and later on, received his law degree in Los Angeles California.
After working as a civil litigation attorney in Los Angeles for 13 years, he helped form several businesses including two in the field of computer software development.
After having been raised in the Christian church since he was 5, he began his own personal spiritual search in the 1960s through reading and practicing the principles and traditions of various religions including Chan Buddhism and Zen Buddhism. He began his meditational practices within the Zen tradition.
In 1975, he began practicing Kriya Yoga meditation, a form of Raja Yoga offered by Paramahansa Yogananda and Self Realization Fellowship and has continued practicing in that tradition since then. At approximately the same time he became a vegetarian.
In addition to his other responsibilities, he has been a choir director for nearly 30 years and has composed two symphonies and several hundred songs. He is happily married and has 4 children and 1 grandchild.
The Recording:
This spoken word CD set was recorded by The Conscious Living Foundation during May, 2006. It contains the following tracks:
Discovering The Purpose of Our Lives (2:29)
How To Meditate (3:22)
Meditation on a Devotional Phrase (11:01)
Affirmation for Relaxation and Happiness (6:45)
Learning the Technique of Meditating on Om (5:46)
Meditation on Chanting Om (6:25)
Affirmation for Health, Wealth and Wisdom (8:28)
Sitting in the Stillness (3:31)
Affirmation for Perfection, Immortality and Light (11:25)
Visualization and Prayer for Others (2:44)
What We Believe (1:31)
Mr. Simpson's own wisdom and maturity radiate through the recordings, touching the listener with a clarity of expression and compassionate awareness that are rare and inspiring. His voice, gentle yet penetrating, provides guidance and encouragement for each one who hears these recordings.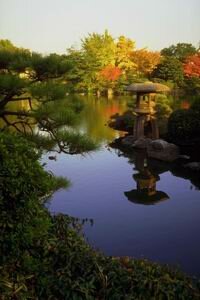 Payment is made either by Credit Card through the use of PayPal, as described below, or by check or money order made payable to "CLF" and mailed to:
Conscious Living Foundation
1110 Oberlin Drive
Glendale, CA 91205
The CD will be shipped upon verification of payment.
Payment by Credit Card Through PayPal:
If you prefer to pay for our product through the use of a credit card, please click the button labeled "Buy".
PRICE: $14.95
To Conclude Your Shopping, Or Review Your Shopping Cart -

Note: Orders in California are subject to Sales Tax of 8.25%

If you are making your purchase outside of the United States please click the Red button, to the left, to add additional shipping charges in the sum of $6.00. Your order will be sent Global Priority Mail and usually delivered within 3 -5 days.