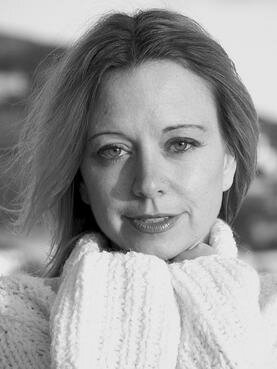 The Artist:
A seasoned jazz flautist and vocalist, Marti grew up tagging along with her dad, a jazz trombonist, to rehearsals and gigs around the Pittsburgh, PA area. Following in her father's footsteps, she became a jazz studies major at Indiana University of Pennsylvania, and continued her studies at Berklee College of Music.

After college, Marti spent 3 1/2 years in the Canary Islands, Spain, where she was intensely exposed to a rich new world of Latin music. She was the first non-Canarian to perform in the popular Canarian folklore ensemble, "Mestisay." She also toured and performed locally with high-caliber musicians from Cuba, Europe and South America. She took masterclasses with Jorge Pardo, saxophonist and flautist for the legendary Paco de Lucia. During this time, Marti made appearances on a number of national Spanish television shows, performed at the World Fair in Seville and was a special guest soloist at the Glasgow International Jazz Festival.

Since returning to the U.S., Marti has recorded with "X-Tribe" (Etherean Music), and has performed regularly with Larisa Stow (LAMA's singer/songwriter of the year) and Joselyn and Wild Roots.
Marti lives in the Los Angeles area, and for those of you with astrological inclinations, is a Sagittarius with Libra rising...
The Album:
Marti's unique, genre-crossing, multi-lingual CD will carry you inward, outward and upward! This soulful singer-songwriter-instrumentalist will take you on a heartfelt journey … from inspiring "adult contemporary" pop melodies, to conscious jazz, to Latin and African rhythms woven throughout many of her songs. No boundaries, no limits to the power of love.
Marti's songs are wide-ranging - from evocative, sophisticated melodies that seem to float on air, to down-to-earth, sometimes comical musings about life and love, set to a sweet, simple, hummable tune.

On her Spanish songs, Marti aptly captures the passion and romance often present in the vocal delivery of many traditional Latin artists (a rare accomplishment for a "gringa" from small-town Pennsylvania), yet she adds a smooth, sexy quality all her own. She manages to blend contemporary and traditional jazz and Latin music, weaving influences of pop, folk and world music.
List of Musical Performances -
Take My Hand / Mano En Mano
Alibi
Too Late for Love
Cada Vez
Falling
All That Is You
Still Water
Miss Misunderstood
China
This Life
Guru
No Me Abandones
Compassion
Audio Selections From The CD
(click on the hyperlinks to hear the audio samples):
Payment is made either by Credit Card through the use of PayPal, as described below, or by check made payable to "CLF" and mailed to:
Conscious Living Foundation
1110 Oberlin Drive
Glendale, CA 91205
Please indicate which form of media you would like - CD or cassette tape
The CD or cassette will be shipped upon verification of payment.
Payment by Credit Card Through PayPal:
If you prefer to pay for our product through the use of a credit card, please click the "Buy" button.
PRICE: $13.50
To Conclude Your Shopping, or Review Your Shopping Cart

Note: Orders in California are subject to Sales Tax of 8.25%

If you are making your purchase outside of the United States please click the Red button, to the left, to add additional shipping charges in the sum of $6.00. Your order will be sent Global Priority Mail and usually delivered within 3 -5 days.