I love music, no, I love sound, no, I love the silence between the sounds.
Some say that I sang before I spoke. I don't remember.
I have learned that when I sing and what I sing about: Happens.
"First there was the word.", or some ripple of a causative intelligent force.
This intrigues me. I play with it, I heal with it, I create with it, I dance with it.
I share my sounds with others and watch life transform itself.
I feel blessed to be lovers with the muse.
The Album:
This retrospective CD collection of instrumental music by Raymond Powers spans the years from 1988 to present.
A few of the pieces have appeared on some of his previous cassette projects, however most are unreleased tracks that have been waiting to fall upon willing ears.
Some are solo pieces, some collaborations, some entirely electronic, and yet others acoustic. Instrumentation includes, flute, keyboards, drums, ocarina, clay pots, guitar, saxophone, zither and tablas.
Raymond says, in discussing this album, "Upon listening, I think you'll find a consistency and style that is uniquely my own and reflects my lifestyle and cosmology."
Our Way of Sharing:
CLF is offering the CD version of "Heart of the Mother" through a special arrangement with Raymond. Thirty percent of the proceeds go to the Ojai Birth Resource and Family Center in Ojai, California who offer, among other services, infant and early childhood courses for new parents in the Ojai area.
The Music:
All titles written and produced by Raymond Powers except 2,3,6,8
1 Courting Call (2000) - 4:37
2 Heart of the Mother (1999) - 5:03
3 Early Morning Wonder (1997) - 7:01
4 Indian Meadows (1988) - 5:27
5 Sunrise Mandala (1989) - 4:38
6 Dusk in Durabai (1997) - 8:27
7 Toliloquay (1997) - 3:49
8 Wind Dreamer (2001) - 5:15
9 Flights of Fantasy (1989) - 7:13
10 Jai Guru Ma (1996) - 3:43
11 Sebastopol Springs (1993) - 6:53
12 Blue Cocoon (1988) - 5:08
13 The Rose Eagle (1992) - 4:55
14 Secret of Service (1990) - 3:17
Download Free Samples Here (click on your choice):
Selection I, Heart of the Mother (WMA)
Cedar flute with electro-acoustic arrangement. Exotic east indian percussion and lush, calming string section. Very melodic and detailed
Selection II, Courting Call (WMA)
Solo, improvisational cedar (Native American) flute
Selection III, Early Morning Wonder (WMA)
A beautiful musical portrait that invokes the quietude of dawn. Great for relaxation and inner journeys.
Selection IV, Indian Meadows (WMA)
An electro-acoustic impression of Sedona, Arizona.
Selection V, Sunrise Mandala (WMA)
A percolating weave of afro-cuban percussion with guitar and keyboard. Catchy, beautiful melody.
Selection VI, Secret of Service (WMA)
The stillness of the night, the song of the crickets, the silence that's inside. Here in this short, but beautiful cushion of sound.

To Purchase Our Product: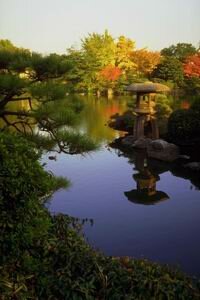 Payment is made either by Credit Card through the use of PayPal, as described below, or by check made payable to "CLF" and mailed to:
Conscious Living Foundation
1110 Oberlin Drive, Suite 220
Glendale, CA 91205
The CD will be shipped upon verification of payment.
Payment by Credit Card Through PayPal:
If you prefer to pay for our product through the use of a credit card, please click the "Buy" button.

"Heart of the Mother" Music CD - $15.00
To Conclude Your Shopping, Or Review Your Shopping Cart -

Note: Orders in California are subject to Sales Tax of 8.25%

If you are making your purchase outside of the United States please click the Red button, to the left, to add additional shipping charges in the sum of $6.00. Your order will be sent Global Priority Mail and usually delivered within 3 -5 days.