Conscious Living Foundation Audio Products
Select From The Following Categories of Audio Products:
Audio Products In Development -
- Practical Guides To Growth -
NEW RELEASE!
Affirmations That Work - A Collection of 20 Affirmations
NEW RELEASE!

Practicing Affirmations - A Practical Guide on 2 CDs
Quotations and Affirmations That Sustain, Inspire and Empower - Audio Collection on CD
NEW RELEASE!

The Prophet by Kahlil Gibran - Audio Book on 2 CDs
NEW RELEASE!

The Game of Life by Florence Scovel Shin - Audio Book on 2 CDs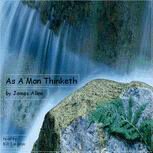 As A Man Thinketh by James Allen - Audio Book on CD

Heart of the Mother - Music CD
- Audio Products In Development -
Think And Grow Rich by Napoleon Hill - Audio Book on CD
(Coming Soon)
Practicing the Presence of God by Brother Lawrence - Audio Book on CD
(Coming Soon)
The Tao Te Ching by Lao Tzu - Audio Book on CD
(Coming Soon)
Above Life's Turmoils by James Allen - Audio Book on CD
(Coming Soon)