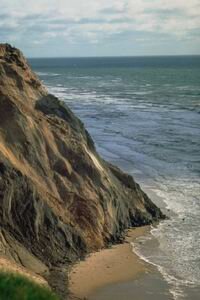 Freedom To Love
Saturdays 10:30 a.m. - 12:30 p.m. ($25 per class)
Pasadena Church of Religious Science, 277 No. El Molino Ave., Pasadena
The Workshop:
This course explores practical methods for clearing inner doubt about yourself, your relationships, your work and your world. Discover how to free yourself from old blocks and patterns and learn again how to manifest your abilities, create and radiate your love and be receptive to your new opportunities.

Our life and our growth are up to us. We have responsibility for our own lives - and we do our own healing. This workshop series offers help in helping ourselves. In reaching out to our greater self, we get new information, open ourselves to the insight of others and get closer to our deeper selves, simultaneously.

We have been living in old patterns for a long time. While they have been good for us in their time, times have changed. Fear works very well sometimes. However, we don't have to live this way anymore!

Just as we don't tell children about responsibilities and concerns that would overwhelm them, likewise we don't tell adults about the possibilities that await right within their own hearts. Love carries us where we want to go. Fear keeps us away.

We have to stop running from our fears. By learning to listen to and become attentive to all of our feelings we make room for the love in our hearts. This class will take you on a journey through yourself, from the jungle of fears to a greater awareness of love and possibilities. Come prepared to take your life to the next level.

"Freedom To Love" is a workshop that emphasizes participation, using practical steps and down to earth techniques that open the door to the part of you that you've always known was there - and are now ready to become.

The Class Titles include:
Conscious Loving

Being Secure With Insecurity

Dumping Anger

The Good, The Bad, And The Ugly

Life in a Dream

Eternal Life, a Moment in Time

The Teacher:
Michael Van Dam loves people and loves helping them change their lives for the better. He has been pursuing spiritual understanding and greater awareness for the last twenty years and enjoys sharing with people who have the need and desire to change. Michael has been working with a variety of emotional healing processes over the last seven years and has worked as a healing workshop facilitator, aiding people to clear blocked emotions, move energy and connect with their personal healing needs, love, and personal freedom.
If you would rather take this workshop as a telecourse by telephone, click Here.
The fee for the class is $25 for each session. Each session will last for 2 hours. Enrollment requires payment for the first two classes in advance.
To Enroll For Class:
Payment is made either by Credit Card through the use of PayPal, as described below, or by check made payable to "CLF" and mailed to:
Conscious Living Foundation
1110 Oberlin Drive
Glendale, CA 91205
Payment by Credit Card Through PayPal:
If you prefer to pay for your workshop through the use of a credit card, please click the button below labeled "Add to Cart". This will take you to the PayPal web site where you may complete your transaction.
"The Freedom To Love "
First Two Classes - $50.00